Looking for a Rife Machine or powerful Alternative Health System? You're in the right place at the right time!
For years, bztronics has been the leader in modern Rife Machines and Frequency Therapy. Our systems are guaranteed to take you to new levels of health and well being.
---
What's New?
Rife Machine Extreme is our latest Rife Machine system. It's powerful, easy-to-use and affordable. It's the Rife Machine for every household. CLICK HERE...
We've made upgrades available for Life Frequencies Gold, Life Frequencies Millennium and Rife Machine Plus owners in the Customer Center. To access the Customer Center, click the Customer Login button on the top of the page. Upgrades have also been discounted to upgrade from the old (2011) version of Life Frequencies Professional.
Note : Customers be sure to login to the Customer Center for upgrade specials, free software and more...
---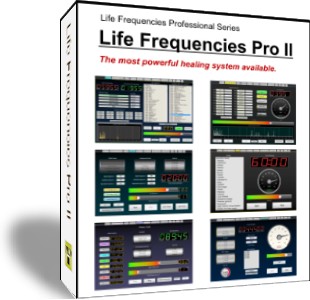 Product Spotlight - Life Frequencies Pro II
Life Frequencies Pro II is the most powerful, versitile frequency healing system to date. This program sets the new standard in Rife Machines and will for years to come. Life Frequencies Pro II takes Rife Machine and Frequency Therapy beyond anything previously imaginable. With the ability to record frequency sessions to OGG audio format, there are no boundaries to devices or operating systems. Oggs will run on anything from Android phones to iPads. Click here for more info...
---