Looking for Rife Machines or powerful Alternative Health Systems? You're in the right place...

Well, 2017 is just around the corner and that means that bztronics has been around for almost 26 years! Wow...time sure flies doesn't it?
We'd like to thank all of our customers for your feedback, comments and sticking with us through thick and thin. We truly hope that our products and technology has served everyone well over time.
Happy Holidays!
---
What's New?
Since we completely reconstructed the website a couple of months back, there are new things and also some things that apparently were missed by some. One was the "Recommended Speakers and Headphones" page. It can now be found in the Media section.
We've recieved emails from people who missed the closeout special we had on Rife Pro X2.
So for a limited time, we've extended the closeout special on Rife Pro X2 - BY CLICKING HERE... Don't lose out on this incredible sale. This is the last chance to get it.
Also, Rife Pro X2 owners can click on the Version Tab in Rife Pro X2 and then the "Upgrade To Life Frequencies" button. We have a very special...well you'll see.
All of the latest systems and comparisons can be found in the Product Menu under "All Products Overview" selection.
---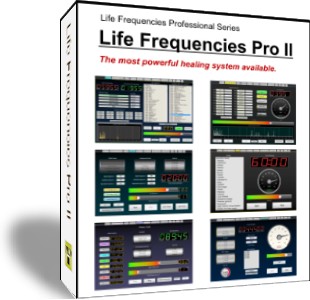 Product Spotlight - Life Frequencies Pro II
Give the gift of health this season.
Life Frequencies Pro II is the latest, most powerful system to date. This program sets the new standard in Rife Machines and will for years to come. Life Frequencies Pro II takes Rife Machine and Frequency Therapy beyond anything previously imaginable. Click here for more info...
---
Note : Customers be sure to login to the Customer Center for upgrade specials, free software and more...